Should You Change Your Hair Color With The Seasons?
---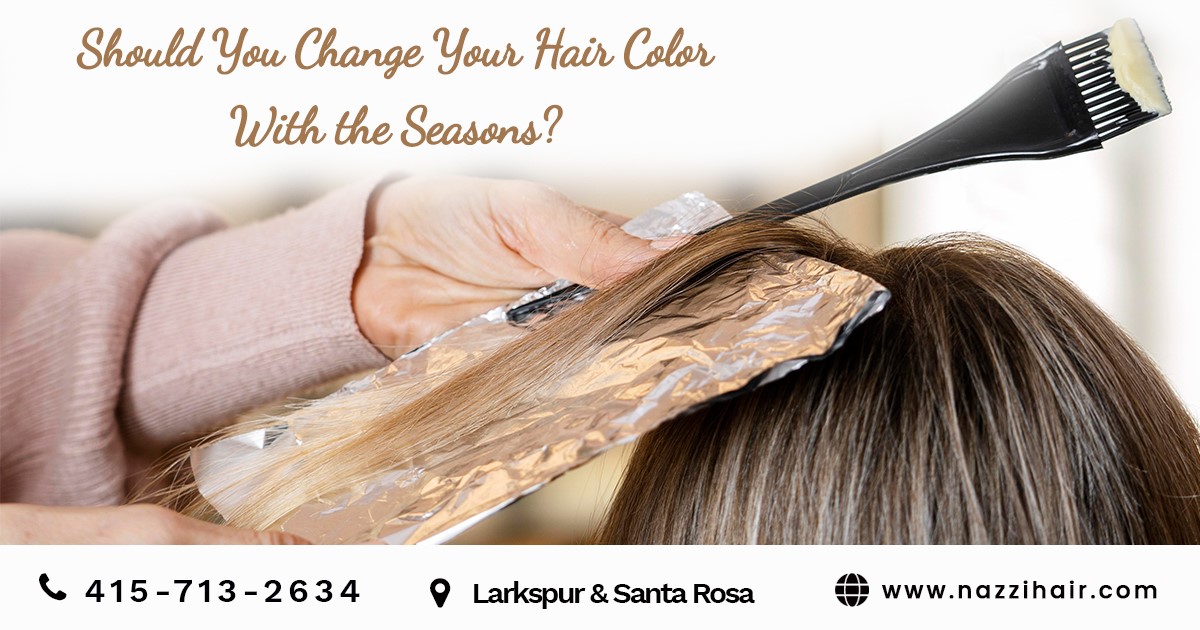 ---
Feeling experimental with your hair? Nazzi Hair Salon's stylists are eager to assist you! Our service is one of a kind, and we have the knowledge needed to create a color that looks good on you. Bring in your faded color and let us breathe new life into it. Learn more about seasonal hair coloring and book an appointment now!
Summer conjures up images of brightness, long days, and calm evenings. We recommend going with hair colors like blonde, platinum blonde, or balayage highlights. To bring out the summer warmth in your skin tone, consider toning your blonde with some light ash or beige. Nazzi Hair recommends avoiding bright colors that may fade in the sun, such as pink, blue, and purple.
Consider matching your hair color to the colors in your surroundings when picking a fall hair color. To match the falling orange and yellow leaves, go for a peach or copper blonde hair color. Essentially, no matter what color you pick, keeping with golden, copper, and red tones will be the ideal fall style.
Winter is the season for darker, colder tones, such as a deep or chocolate brunette with a hint of chestnut. Darker hues offer a more dramatic look while also providing your hair a shinier, healthier appearance throughout the winter months. Whatever color you want to try in winter, Nazzi can help you transition from your current, warmer-month style!
Whether you want to keep things light and bright or add a splash of color, spring is a fantastic time to do so. To best fit the season, consider a natural hombre or a blonde with a gingery color. Spring is also an excellent time to experiment with some of the brighter hues, such as pink.
When it comes to changing your hair color with the seasons, the possibilities are endless! Nazzi is here to help you decide which color would best suit you. She has the experience, skills, and knowledge necessary to ensure you're happy with your new color each season. Reach out to to Nazzi today at to schedule a hair color appointment at the best hair salon in town!
Book an appointment @ 415.713.2634 or visit us @ www.nazzihair.com