Haircuts For Different Face Shapes
---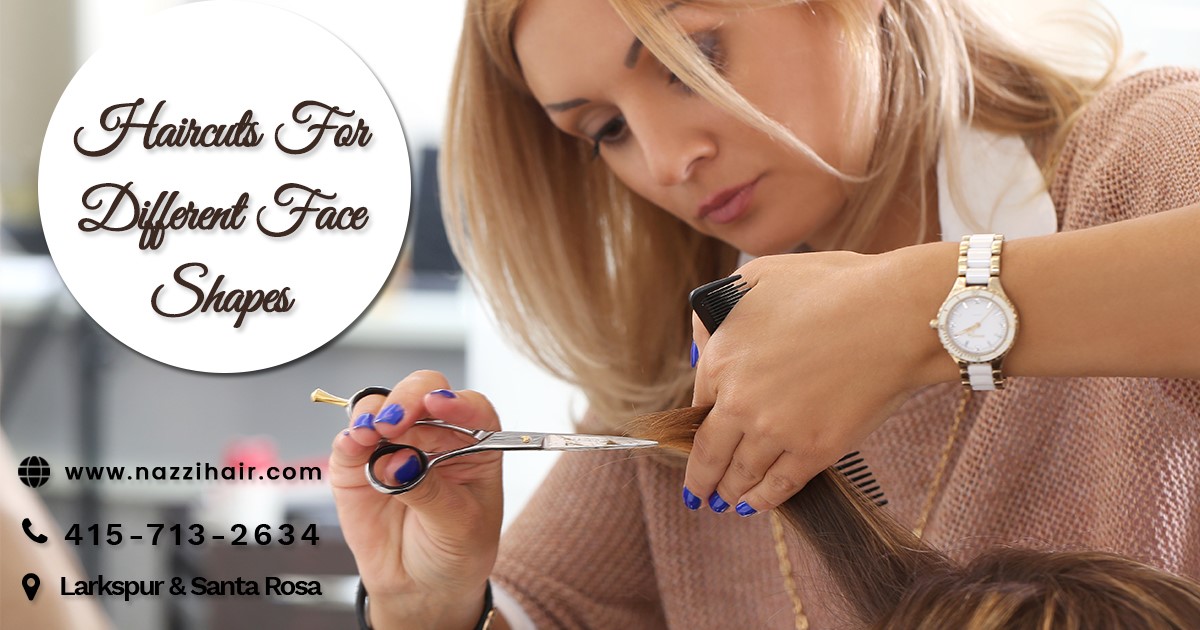 ---
Choosing a haircut requires consideration of several factors, including the texture and thickness of your hair, your face shape, and your style preferences. Nevertheless, tough times require tough solutions, so we decided to provide a simple guide because figuring out the shape of your face and what hairstyles work with it can be a challenge.
Nazzi will help you achieve the perfect cut, color, and treatment for your hair. Let's look at some of the greatest haircuts for various facial shapes with this article. Check out what we have to offer and make an appointment with us now!
Oval Shaped Face
A face with an oval shape has a longer length than breadth, and a jawline that is slender compared to the hairline. Oval faces lack prominent angles and points. Its balance and proportion make it easy to match it with a range of styles and hairstyles. Most hairstyles flatter this facial shape, but a blunt bob with pieces framing the face or a shoulder-length cut with extra layers can be equally pleasing.
Heart-Shaped Face
People with heart-shaped faces tend to have a broader hairline and temples that taper gradually to a small chin. Those with a heart-shaped face have prominent foreheads, and they usually have fantastic cheekbones! Your face type may require a particular type of haircut that enhances or balances your tapering facial shape. There are many variations on these haircuts that will highlight your greatest features, such as a lob or long bob that reaches your shoulders, a side-parted pixie cut, or a long cut with a deep side part.
Square Shaped Face
An almost identical width is shared by the forehead, cheekbones, and jawline of square faces. Their noticeable feature is a strong jawline. This facial shape might make blunt bangs, or a short bob look good since they will draw attention to your jawline. It is also possible to choose delicate and wispy bangs that fall to the side to soften your facial contour.
Round Faces
Round faces are characterized by their length and width. They are commonly seen as younger individuals, and they can achieve a more youthful look by experimenting with various hairstyle options.
Long Faces
Long faces are generally defined by their length. They can achieve a more defined look through various hairstyle options, such as bangs, side-swept bangs, and blunt bangs.
There are other facial shapes, however, these are probably the most widely recognized. Understanding which hairstyle accommodates your face shape well can assist you with tracking down your ideal look! Our beautician will help you! Book today at The Nazzi Hair in Larkspur and Santa Rosa, California.
Book an appointment @ 415.713.2634 or visit us @ www.nazzihair.com