Hair Trends 2022
---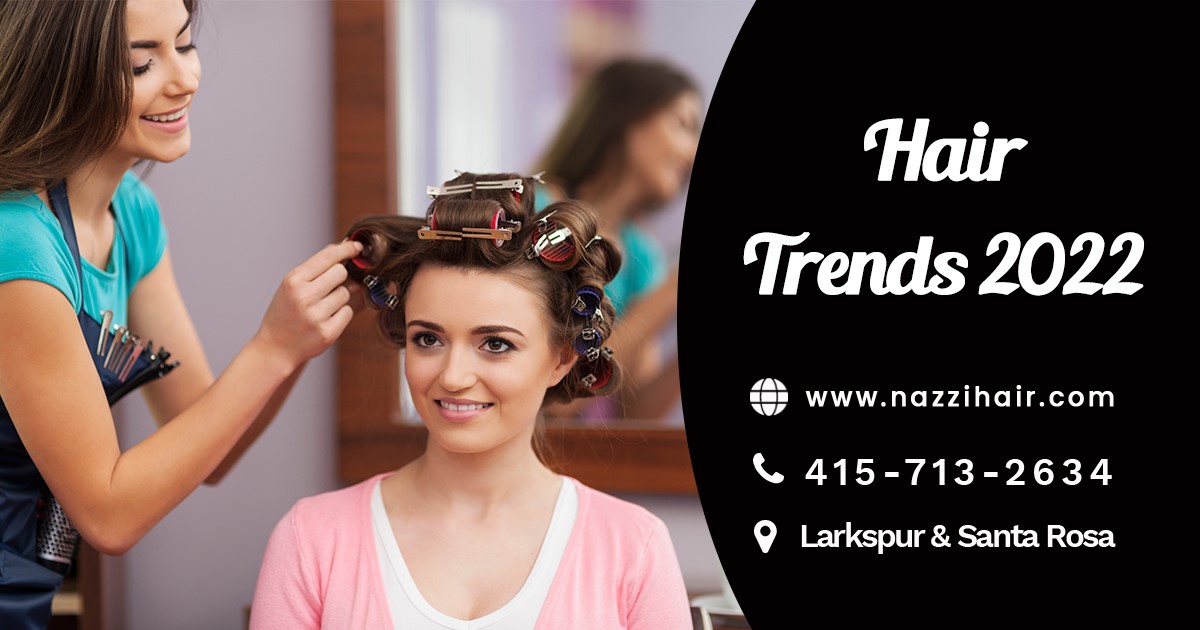 ---
Looking for the latest hairstyles for 2022? We can't wait to show you how we can change your looks with a cut, color, or perm. In today's blog article, we'll provide you with an overview of the hottest hairstyles in 2022, from short wispy bangs to blunt lobs. Make an appointment today!
If you want to grow out your hair but don't want it to be too long, textured layers are the way to go. This style is ideal for adding volume and body to your locks without sacrificing length or producing too much weight at the ends.
Brunette colors are always fashionable, and they will be even more so in 2022. Warm, deep hues such as chestnut and mahogany are ideal for the fall and winter seasons, while light browns and blondes are ideal for the spring and summer. If you want to try something different with your hair color in the new year, brunette tints are a terrific choice.
Bangs are making a comeback in 2022, but not in the way you would think. Wispy bangs are becoming increasingly trendy as they offer softness and sensuality to any hairdo. This style is ideal for people who want to experiment with bangs but are scared to commit to a full fringe.
The blunt lob is one of the most popular haircuts, and it's not going away in 2022. This hairstyle is adaptable and can be in several ways, making it suitable for any occasion. If you want to try something new, a blunt lob is the way to go.
If you're looking for a new hairstyle, our stylists at Nazzi Hair can help! Schedule an appointment today and let us help you find the perfect haircut or color for your lifestyle and personality today!
Book an appointment @ 415.713.2634 or visit us @ www.nazzihair.com