Hair Styling Mistakes To AVOID to Have A Clear Skin
---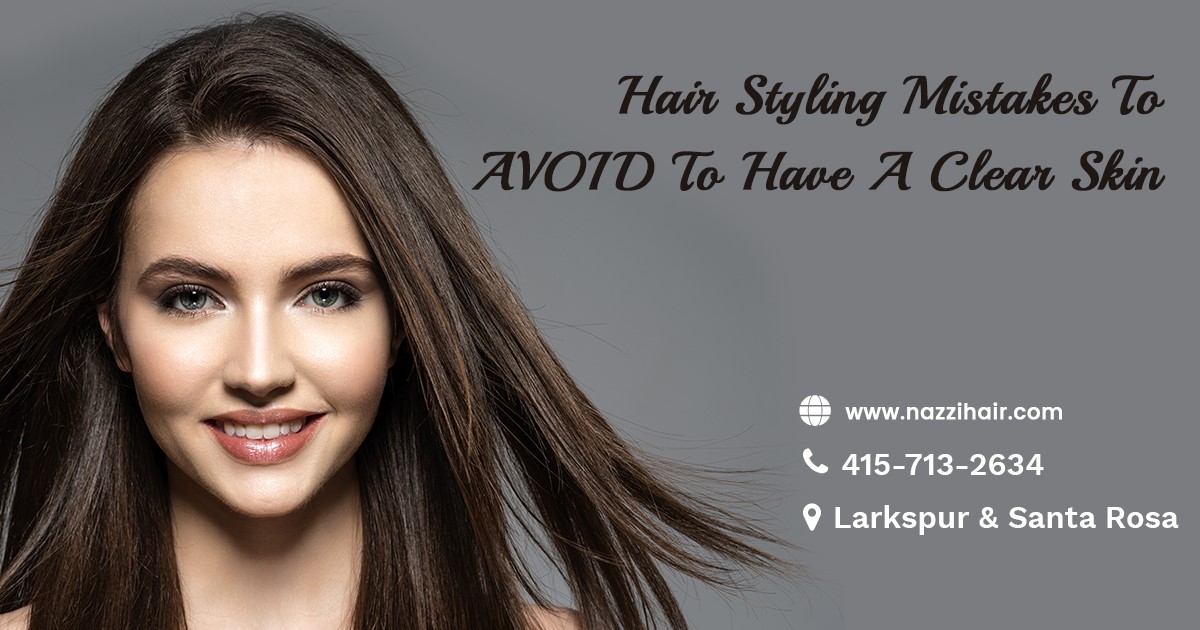 ---
Can't get rid of that stubborn acne or itchy pimples on your forehead even after trying different acne products? Well, your hair might be the root cause.
Oil-based hair care and styling products may clog pores, creating a breeding environment for germs. As a result, it causes breakouts in your face, most notably the hairline and the forehead. In fact, this skin disease is so common that it has been nicknamed "pomade acne" by professionals.
But no worries, these issues are fully preventable if you know what hair-styling practices to avoid. So, here are some factors you should NOT DO to avoid breakouts:
Wearing Bangs Around the Clock.
Excessive Use of Oil-Based Hair Products.
Showering Habits Which Aren't Good.
Having Forgotten to Clean Your Hair Accessories.
Picking Harmful Hair Color.
Whether you have a case of acne, see if any of these hair styling techniques are to blame. Try these ideas, and book an appointment with The Nazzi Hair in Larkspur and Santa Rosa, California and one of our hair experts will assist you to figure it out.
Book an appointment @ Call 415.713.2634 415.713.2634 or visit us @www.nazzihair.com