Can Hair Extensions Be Seen Easily?
---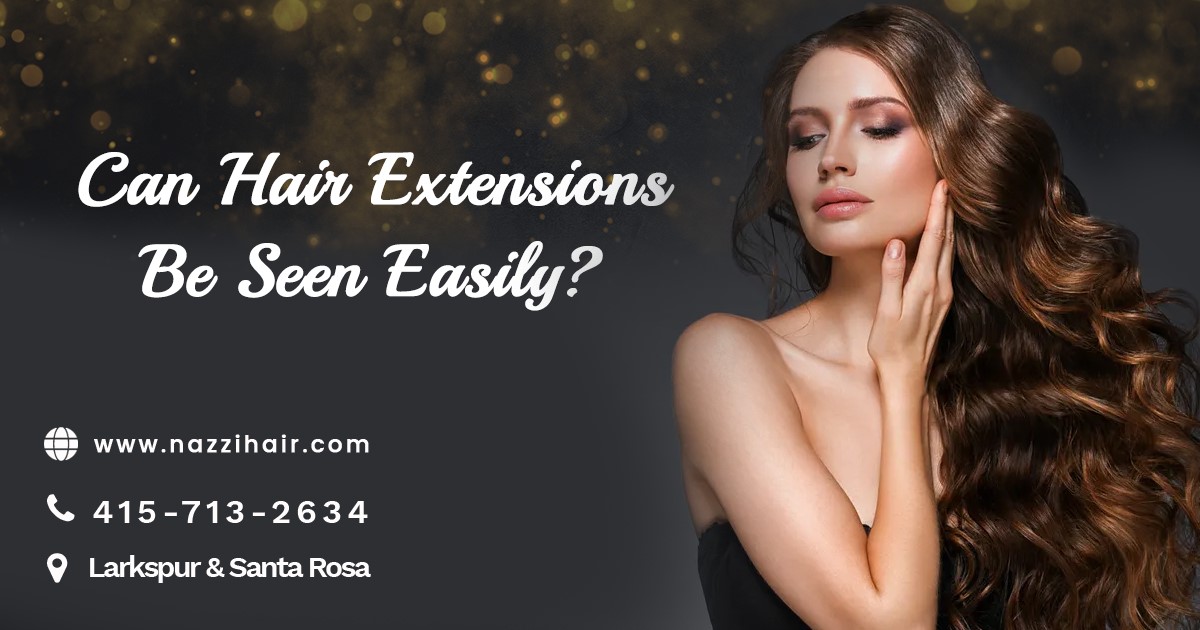 ---
A hair extension is one of the most useful styling tools on the market today. Everyone can use extensions to upgrade their look easily and with little effort, whether they are celebrities or everyday people. I suggest many people start with extensions, whether they want something colorful, long, or voluminous. It is always better to choose colors that are a bit lighter than those that are darker. A light color blends better than a dark color by a long shot and typically extensions are done as an ombre or a gradient as well as a natural looking appearance. The benefits of extensions go far beyond that. Find out more about what extensions are good for below.
You must choose the right hair extensions for your hair.
The Clip-In - The perfect way to achieve natural-looking hair is by using clip-ins. With them, you can elevate your look in countless ways while taking little to no time to style. I disagree with those who say clip-ins are unnatural. If you will, how you installed them is key. Making sure the extensions blend with the new hair is the most important part. You should start by sectioning the extensions (usually extensions come in bundles of 8 or 10) and make sure there is enough hair on top to hide any clips. The size of the clips is another misconception. As well as being smaller, clips often blend with hair, particularly with darker shades.
The Ponytails - The wraparound style provides volume, length, and an easy style to anyone, in addition to being easy to use (wraps around natural hair or buns with a string that can be hidden). Start with the pony first if you're concerned about not being able to use extensions or a wig, etc. After a while, you'll have crazy color extensions you'll wear every day.
What do you think about this? Would you consider trying extensions? Get in touch with Nazzi in Larkspur and Santa Rosa, California to set up an appointment, she will help you with these ideas.
Book an appointment @ Call 415.713.2634 or visit us @ www.nazzihair.com