Split Ends: What Causes Them And How To Manage Them
---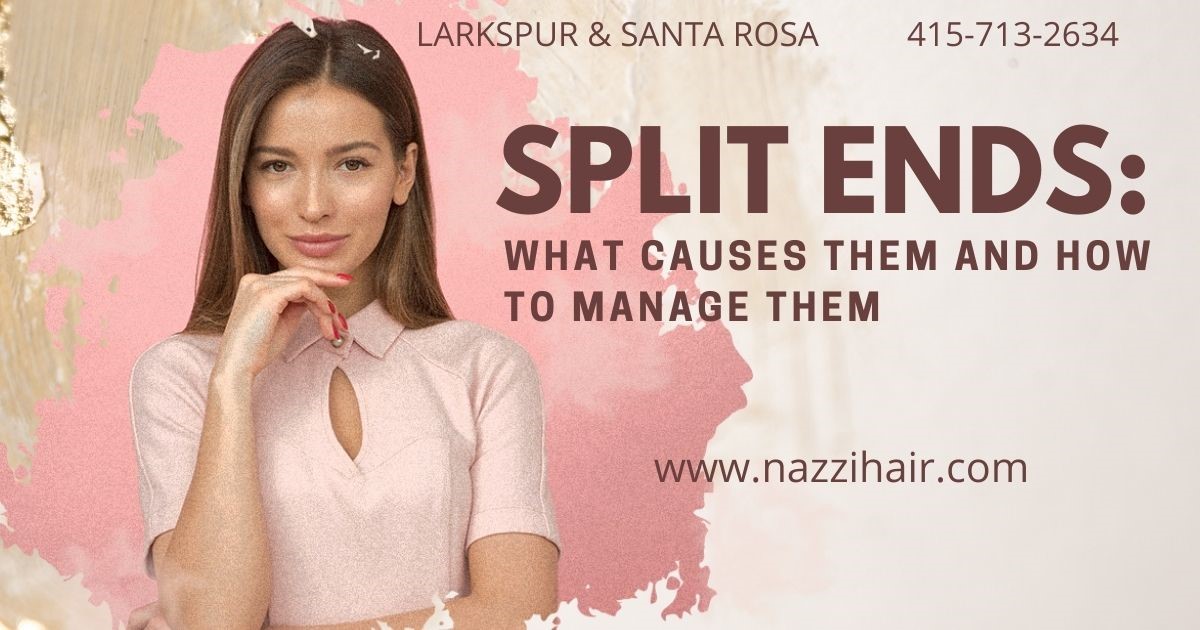 ---
It's awful to see split ends. Split ends need to be managed if you want to maintain healthy hair. In order to prevent split ends, you must understand why they occur. The ends cannot be fixed, but they can be prevented from scorching.
There is no way to repair split ends. Cutting is the only proven method for getting rid of them. It is important not to ignore split ends because they can lead to more shafts of hair-splitting.
Products For Protection
These days, there are a few products available on the market that can help prevent split ends or close them up. Using effective products to combat split ends can be obtained from your trusted hair stylist. You may be able to reduce the visibility of your split ends with some products. In addition to intensive hair treatments, regrowth of the hair shaft could also be aided by intensive treatments.
A Better Solution
Split ends can be prevented by doing your best not to get them. Individuals may have hair that splits more quickly than others. Hair that is dry is more prone to splitting. In order to avoid split ends, you need to maintain the condition of your hair.
Brushing Too Much
The epidermis can be disrupted by too much brushing of your hair, which can lead to split ends. When the hair is still wet, it is most likely to be damaged by brushing. It is important to keep in mind that wet hair can stretch up to 25%.
Coloring Your Hair
Using the wrong products when coloring your hair could also lead to split ends. If you color your hair frequently, you should ensure that you use hair health products.
The Heated Appliances
Heat-treated hair can eventually split when heated appliances are used on it. Keep blowers and straighteners to a minimum. Make sure you use good hair care products if you decide to use it.
A Rubber Band
It is also possible to damage the hair with rubber bands and many fancy hair accessories. Avoid using rubber bands with exposed ends because they tend to pull out hair. When choosing hair accessories, make sure they can't damage your hair and that they can't inflict any damage.
How To Keep Your Hair Healthy
The condition of your hair is directly affected by your overall health. The hair can become dull and ugly if you eat a low-fat diet. A healthy diet should include fats such as olive oil or fish oil. It is not only good for your hair, but for your entire body as well to consume these healthy fats.
Regular hair trimming at your trusted salon is also recommended. Taking good care of your crowning glory is what Nazzi does best. Set up an appointment with Nazzi in Larkspur and Santa Rosa, California, and she will help you with these ideas. For more information, visit www.nazzihair.com.