Should You Change Your Hair Color According To The Season?
---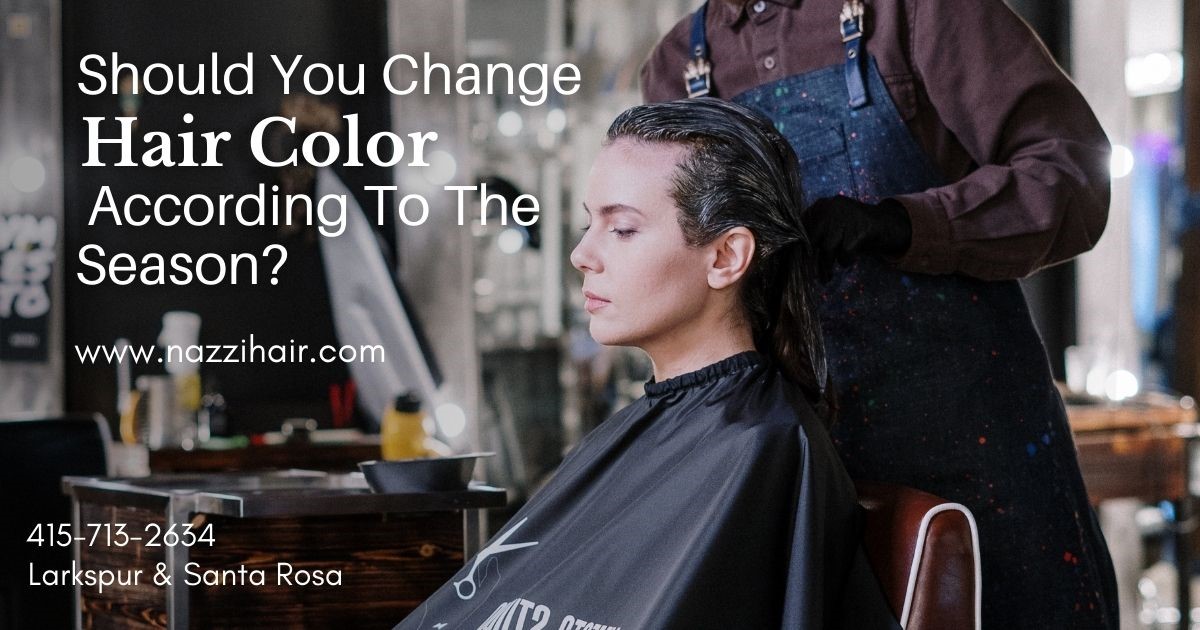 ---
The color of your hair can be a way to express yourself, especially between seasons. Nazzi Hair can help! In order to stay on top of the latest trends and have Pinterest-quality hair all year long, we know what type of hair color and look you should go for during each season. Contact our hair salon in Larkspur and Santa Rosa, California today to learn more about coloring your hair with the seasons!


Sunlight, long days, and peaceful nights are likely to come to mind when you think of summer. Consider balayage highlights, platinum blonde, or blonde hair color. Bring out your summer warmth by toning your blonde with some light ash or beige. Colors such as pink, blue, purple, and others that are very vibrant and will be damaged by the sun should be avoided by Nazzi Hair.


Consider matching your hair color with the hues around you during autumn. You can mimic the colors of the falling leaves by choosing a peach or copper blonde hair color. Whatever color you choose for fall, stick with golden, copper, and red hues.


Darker, cooler colors are appropriate for winters, such as dark brunette or chestnut brown. In the colder months, darker colors give your hair a glossy, healthier appearance. Nazzi Hair can help you transition from your existing, warmer-month style to something new this winter!


Spring is the perfect time to add a pop of color or keep things light and bright. The best hairstyle for the season is a natural hombre or a blonde with a gingery hue. If you've been wanting to try a brighter color, like pink, now is the time to do it.


There are endless possibilities when it comes to changing your hair color with the seasons! Nazzi Hair can help you choose the right color for you. Regardless of the season, we have the expertise, skills, and knowledge to ensure that you'll be happy with your new color. Set up an appointment with Nazzi in Larkspur and Santa Rosa, California, and she will help you with these ideas. For more information, visit www.nazzihair.com