Is a Brazilian Blowout what it sounds like?
---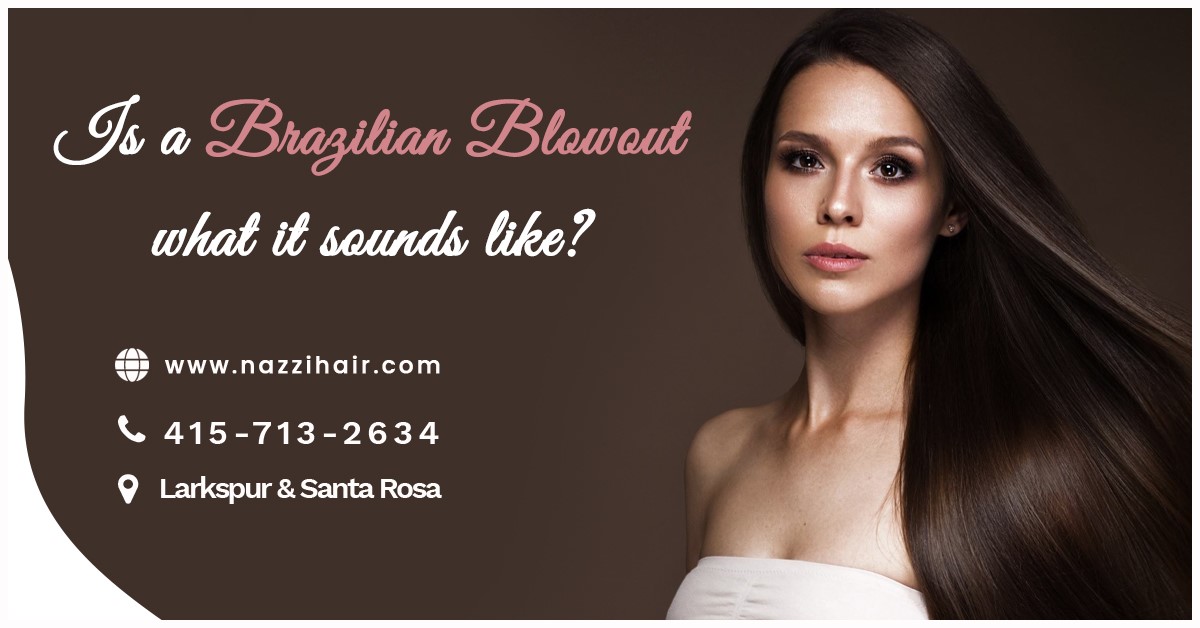 ---
Brazilian blowouts are smoothing treatments that originate in Brazil. To prevent damage from heat styling, it eliminates frizz, hydrates, and seals the hair shaft. Shine and gloss are also added. In addition to amino acids, the formula contains Brazilian ingredients like camu camu, acai berry, and annatto seed. Each hair strand is covered by a protective layer created by its bonding technologies. Straightens and smoothens the hair while allowing you to heat style it (curl, flat iron, wave, blow dry).
Who is the treatment best suited for?
Those who would benefit from this treatment include:
A woman who is tired of the frizzy, wavy, or curly hair she has and wants to make styling (or air drying!) quick and easy.
Those looking for smooth, shiny, frizz-free hair that is a little more relaxed than their normal texture, but still not pin or stick straight.
For those who wish to relax while still being able to style their hair with hot tools (curl, wave, dry, hot roll, etc.).
Women living in humid climates who have frizzy hair or a lot of volume.

Get in touch with Nazzi in Larkspur and Santa Rosa, California to set up an appointment, she will help you with these ideas.
Book an appointment @ Call 415.713.2634 or visit us @ www.nazzihair.com