Hair Washing: How Often Should You Do It?
---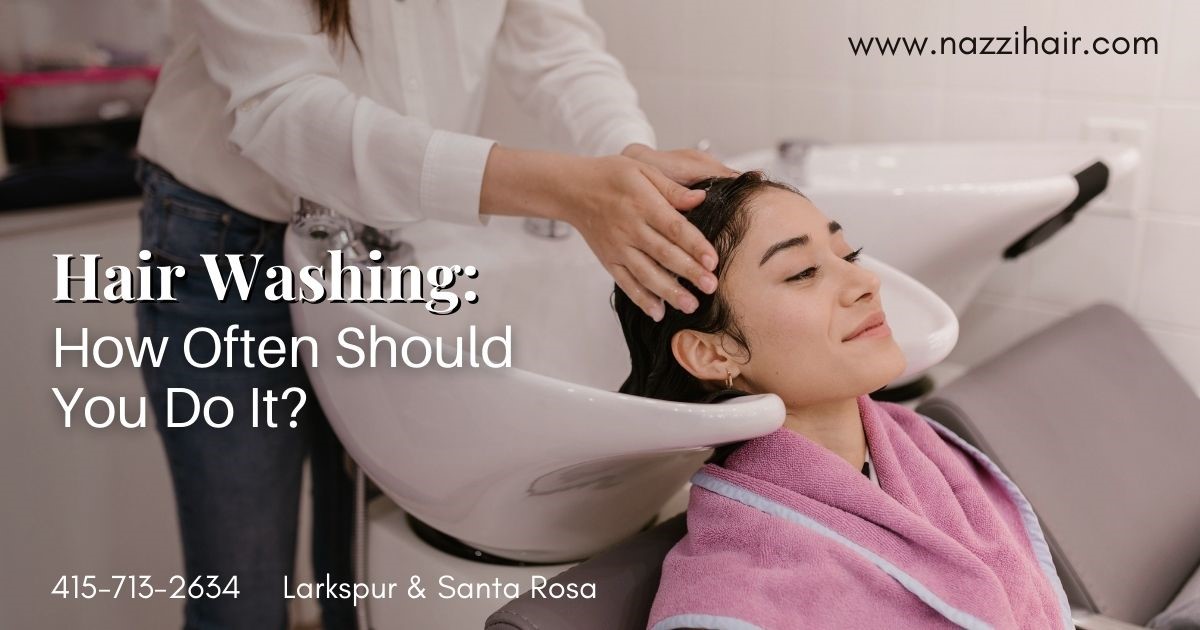 ---
Nazzi Hair offers women haircuts that will exceed their expectations! Each client we work with is guaranteed 100% satisfaction, and we strive to make sure you have the hairstyle you've always wanted. We can do everything from haircuts to blow-dries to hair reconstruction! In order to maintain the health of your hair, you should take into account the factors listed below when determining how often you should wash it. Check out the rest of this article to learn how often to wash your hair! Make an appointment today!
Moisturizing your scalp is one of the most important things you can do to keep it healthy. Natural oils play an important role here. You can keep your hair moisturized by using natural oils on your scalp. It is important to keep these natural oils in your hair by washing them less often.
Shampoos and Conditioners
If you wash your hair too often, certain shampoos and conditioners will dry out your scalp more than others, making your hair look dry and frizzy. It is recommended that you use chemical-free shampoos to avoid unnecessary dryness caused by harsh chemicals.
There are certain hair types that are more sensitive than others, and they react differently to the frequency at which they are washed. This is why we do not necessarily recommend washing your hair every day no matter what your hair type is. Hair that is wavy or coarse should be washed every 4-5 days, for example.
After you wash your hair, do you find that it is extremely tangled and knotted when you try to brush it? Using the wrong brush can result in damage to your hair, resulting in breakage. After you have washed your hair, you can brush it with a boar bristle round brush.
Nazzi takes the time and cares to ensure you are happy with your results, including haircuts for women. You can have healthy hair that shines if you follow our tips and tricks for deciding how often to wash your hair and which products to use.
Set up an appointment with Nazzi in Larkspur and Santa Rosa, California, and she will help you with these ideas. For more information, visit www.nazzihair.com.