Hair Care Tips For Any Season
---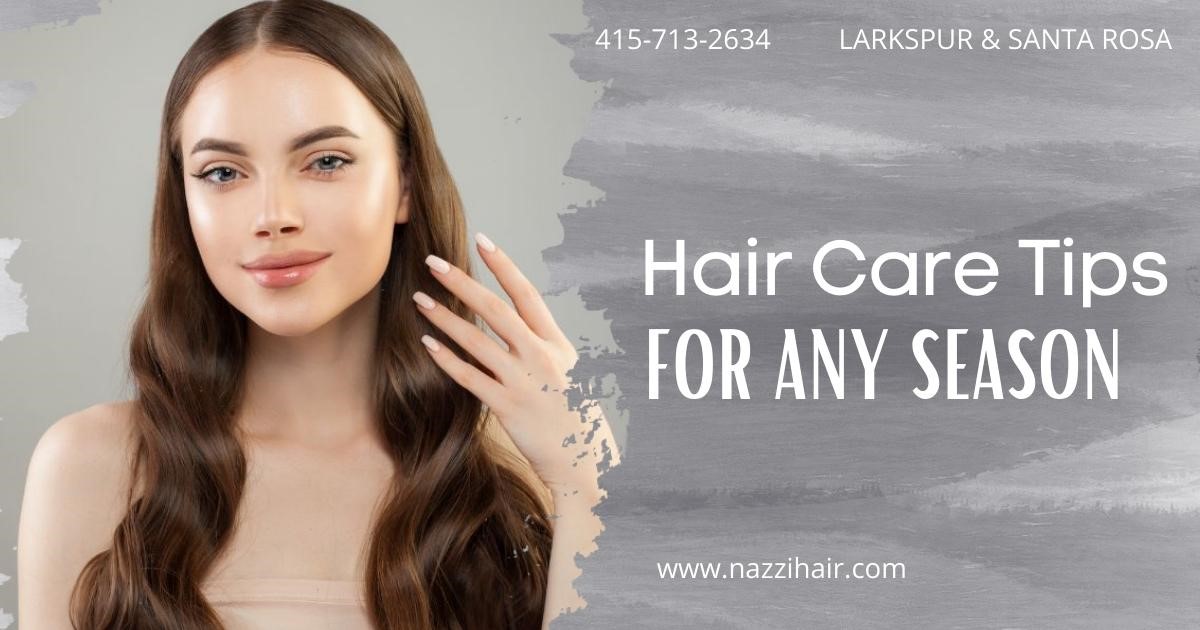 ---
If you straighten your hair, you feel fabulous, and then you step outside in the humid heat and have your hair frizz up, you know how frustrating it is. The style (and the money!) are gone! If we change up our hair products depending on the season, we'll have healthy hair in any weather.
Navigate changing weather and adapt your hair care routine accordingly to prepare your hair for changing seasons.
Each type of climate has its own characteristics
There are five types of climates in the world: tropical, dry, temperate, continental, and polar. Climate types can be classified using temperature and air moisture levels. With the following groupings, climate types can be simplified: hot/cold and humid, and hot/cold and dry. As the weather changes, our hair's humidity levels fluctuate.
Keeping your hair healthy in any climate is as easy as following these tips.

Hot/cold conditions and humidity
Because of the humidity in this climate, our hair is porous and absorbs moisture in the air, which results in frizz.
Pet care advice
When the air is humid, it may not be necessary to make any changes to hair that is typically dry.
Humidity can cause your hair to frizz if it absorbs too much moisture. An anti-humectant product can help prevent this.
In the summer, you may find your scalp needs a deeper cleaning, so use a shampoo with a tea tree, such as this tea tree shampoo. Wash your hair frequently during this season because excessively damp hair may cause bacteria to grow.
Tips for style
Use gels and mousse that give good hold for styles that won't get ruined by moisture, such as wash-n-gos.
The use of an anti-humectant product will extend the life of your braids and twist outs.
Dry, hot, and cold
There's not a lot of moisture in this climate, making your hair moist!
Tips for proper care
To restore moisture to hair, deep condition it often.
Wear a hat to protect your hair from UV rays during hot weather, when the sun is strongest, or when you are outdoors for a long time.
Collagen, hyaluronic acid, and proteins can be used to strengthen dry, damaged hair.
Tips on dressing for success
It's the perfect time to wear your hair straight since there is little moisture in your hair to cause frizz. Heat styles such as flat irons, silk presses, and blowouts are ideal for this weather.
Its anti-humectant properties help keep your styled hair intact while protecting it from heat damage!
By adapting your hair products and styles to the changing seasons, you can help your hair thrive no matter what the weather outside is like.
Set up an appointment with Nazzi in Larkspur and Santa Rosa, California, and she will help you with these ideas. For more information, visit www.nazzihair.com
The information above is intended for general reference purposes only. It is not a substitute for professional medical or health advice. Always seek advice from your physician or other qualified health professionals before starting any new treatment.