Boost The Health Of Curly Hair By Repairing Color And Heat Damage
---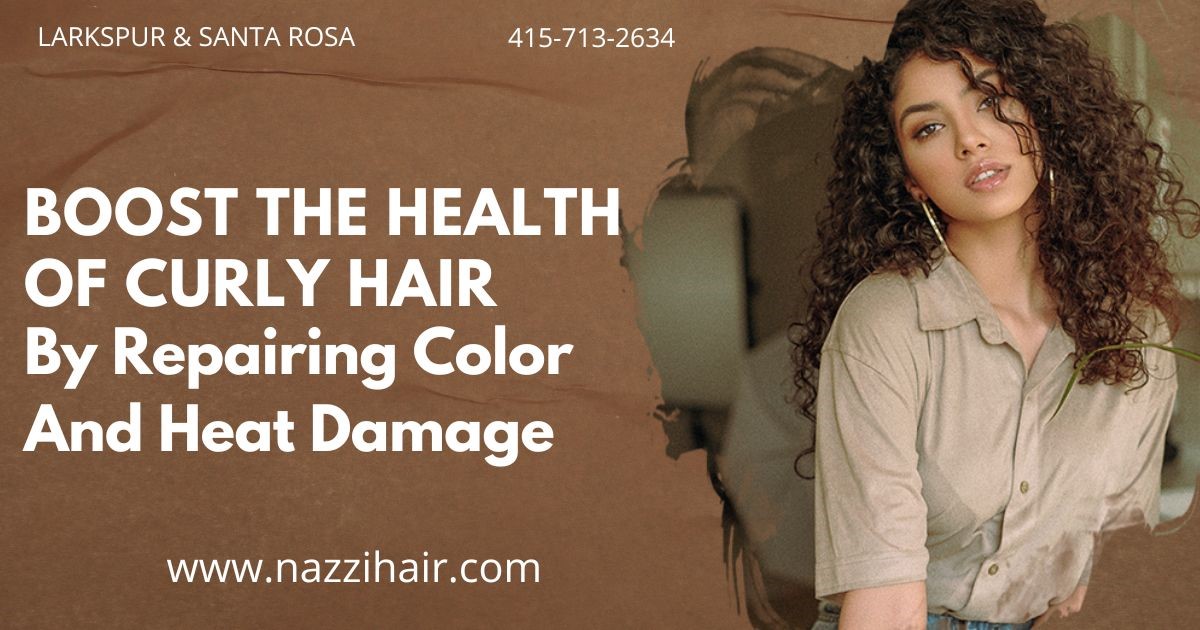 ---
Damage Is More Common in Curly Hair
Due to its shape, curly hair is usually more likely to break and damage than other hair types. Curls have natural arcs and angles that form their beautiful shape, but also allow moisture and nutrients to escape more easily than other hair patterns. Therefore, finding products designed specifically for curls is important.
Hair breakage causes
Hair breakage can be caused by a variety of factors, but the color and heat damage are the most common culprits.
Damage control for curly hair
Preparing your curls with one of our protective primers is always recommended if you plan to use heat.
Your curls will look better if you use the right products:
A common cause of damaged hair is dehydrated hair, so curls need to be given the moisture they need to thrive, as they become dehydrated more easily than other curl types. You can replenish curls with moisture using hair masks, but the amount of moisture your curls need depends on your curl type.
Set up an appointment with Nazzi in Larkspur and Santa Rosa, California, and she will help you with these ideas. For more information, visit www.nazzihair.com
The information above is intended for general reference purposes only. It is not a substitute for professional medical or health advice. Always seek advice from your physician or other qualified health professionals before starting any new treatment.