Blonde Hair Colors You Must Try
---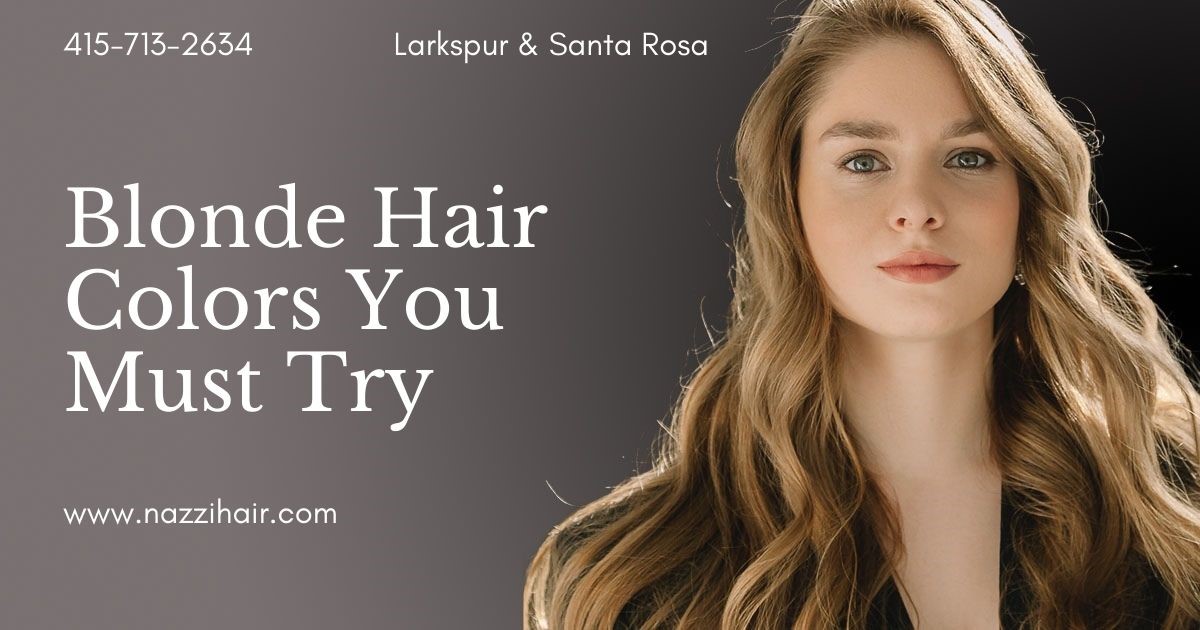 ---
There are many options available to you, no matter if you already have blonde hair or are contemplating going lighter. These are the best blonde hair color ideas to try in 2022, ranging from dark, dimensional shades like walnut to trendy hues like turmeric.


The Walnut Blonde

If you prefer darker shades of blonde, this is the perfect shade for you. For those who do not wish to look overly blonde or stray too far from their natural base, this would be a good option. In the future, you can gradually move to a lighter shade of blonde if you want.


The Champagne Blonde

This color is perfect for a long-time blonde who wants to change it up. It is a super-light blonde with a hint of pearl.


The Rooted Blonde

Adding a touch of depth to your hair with rooted blonde is another option. A beautiful contrast of highlights and lowlights can be achieved if you follow this path. It can also give the illusion of fullness because of the darker root.


The Frosted Cream

There is something surprisingly flattering about this bright and icy blonde color, regardless of your skin tone, including pale, warm, and cool complexions.


The Turmeric Blonde

In the world of hair colors, yellow is a real hit, but we totally understand if you're not ready to go bananas. With turmeric blonde, you'll get a deep blonde base that's diffused by bright and warm blonde microweaves.


The Buttercream Blonde

Buttercream blonde is the perfect color if you're looking for warmth without going too yellow.


The Grainy Blonde

"Grainy blonde" is a great option for blondes who want to keep things natural and low-maintenance. In this type of work, depth can be perceived as a movement when the base is flat or ashy.


The Strawberry Blonde

This is the copper moment you've been waiting for. Featuring fine, peek-a-boo flares of soft copper underneath at the crown, the strawberry blonde goes beyond your typical bombshell blonde.


Set up an appointment with Nazzi in Larkspur and Santa Rosa, California, and she will help you with these ideas. For more information, visit www.nazzihair.com