Blonde Coloring: 8 Short Curly Hairstyles
---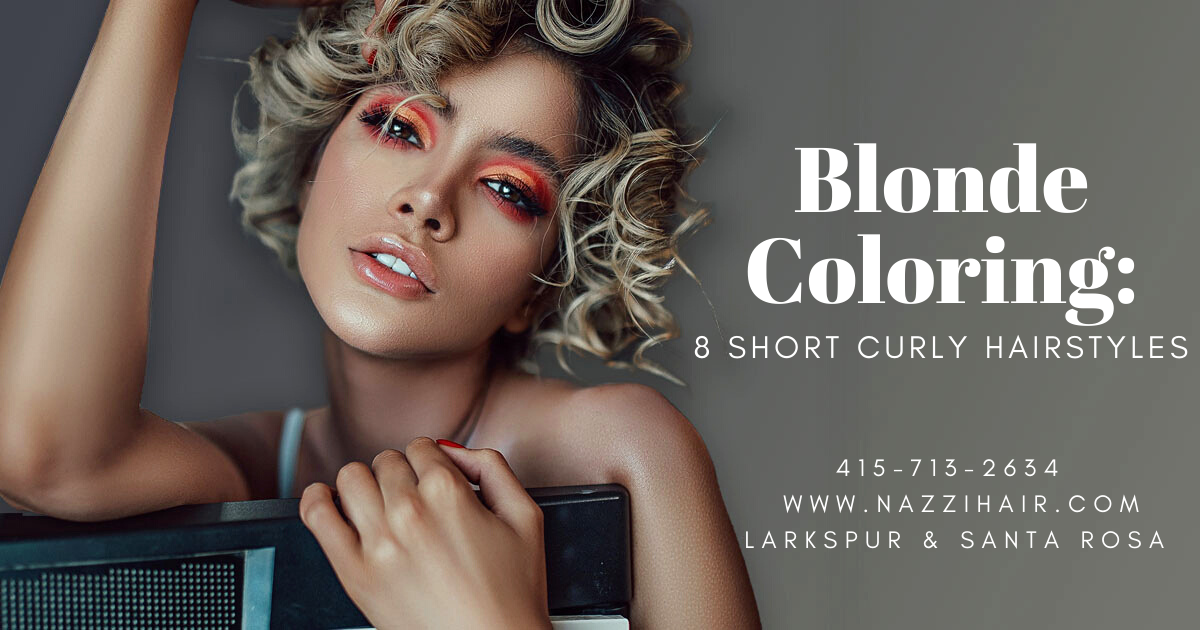 ---
Short curly blonde hairstyles are among the hottest hair trends this summer. These styles have a super-wearable length, bouncy shape, and a glow-boosting color that make them some of the best. There are so many ways to wear short curly blonde hair-from punky and side-swept to full and floaty to cropped and sassy.
Our eight newest ideas for working short curls with blonde hair are presented here. Just keep scrolling, because we're about to give you more trim inspiration...
BLACK SHORT CURLY-HAIRED WITH PLATINUM BLONDE

It seems ice blonde hair couldn't get any cooler until these frosted curls appear.


SHORT BLONDE CURLY HAIR WITH SIDE-SWEPT

An angular faux undercut and a side sweep give this curly blonde bob plenty of attitude. This style relies on zero frizz and a lot of curl definition, so a pomade or gel is key to making it work.


A CURLY BLONDE FADE

What an amazing silver-blonde fade! The buzz cut in the lower section of hair has placed the focus on the curls at the top.


A FRINGE ON SHORT BLONDE HAIR

This golden blonde is bouncy and curly, as illustrated by her bangs. A curly bob gains shape from them, while they frame the face flawlessly. Try this ultra-flattering trim if you need a new way to work with your curls.


THE BUZZCUT IS SHORT AND CURLY

A close-cropped curl will amaze you with all of the gamine chics you could ever want. It also has an ice blonde sheen that is sure to turn heads everywhere you go.


BLONDE HAIR WITH LOOSE CURLS

The soft, smooth, and polished curls take brunette (brown-blonde) hair from beachy to elegant.


A BLONDE HAIR TYPE WITH HUGE, BOUNCY CURLS

The big loops of this track are all about movement and softness. To maintain their lift and weightlessness, they rely on lightweight formulas.


A SHORT CURLY BLONDE HAIR LOOK

This sandy blonde hue is irresistible, but the wet-look finish of the curls is also totally seductive.

Get in touch with Nazzi in Larkspur and Santa Rosa, California to set up an appointment, she will help you with these ideas. For more information, visit www.nazzihair.com.