2022 Celebrity Hair Trends

---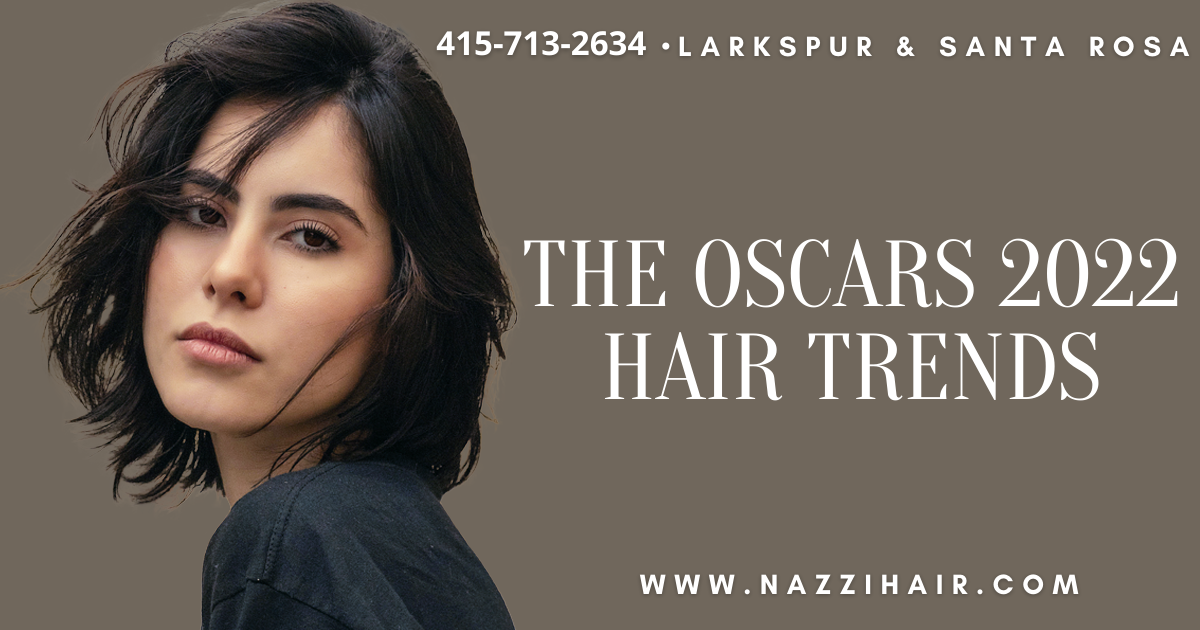 ---
Months after the 2022 Oscars ended, we're still reeling from the evening's wild ride that will be remembered for years to come. There were some bold, vibrant hairstyles at the star-studded event, despite the controversy. Featuring everything from power ponytails to braided updos, we've gathered a few of our favorites to inspire your next event, be it a summer getaway or "that special day".


The Swept Up Updo of Zendaya

One of Zendaya's best looks on Oscar night was her French twist hairstyle, which was swept up at the back. A hairstylist with People Magazine described the style as evocative of old Hollywood and classically glamorous, emphasizing how it enhances her facial features. According to Zendaya, she did her own makeup on the red carpet and wore a shiny nude lip and silver eyeshadow that matched her floor-length skirt


The Classical African Updo of Lupita Nyong'o

Nyong'o looked stunning in a gold sequin gown with hair woven into an elevated beehive inspired by African figures from classical Greek art, according to her hairdresser Vernon Francois. Soft, graceful, and glamorous, the braids perfectly complemented the motion and energy of her dress, with an asymmetrical hand-sculpted shape that created the illusion of a longer neck. She wowed at the Oscars!


The A-Bomb Messy Updo of Chloe Bailey

Chloe wowed with her A-bomb style messy updo teased to voluminous heights. Her hairline is framed by delicate baby curls and a metallic smokey eye. Celebrities like Yara Shahidi, Halle Bailey, and Alicia Keys have donned braided hairstyles created by Fesa Mu to complement the L.V.D.F. gown. Fesa is known as a "hair poet".


Kim Kardashian's Center Part Pony with "Wet Hair"

There is no better Red Carpet wearer than Kim Kardashian when it comes to wearing the "Occasion" Ponytail - the go-to style for weddings and runways. Grabbing her attention, a mermaid-length ponytail was sleeked down with oil for a wet hair look that reached her waist. Dazzling in a blue dress with a train, she finished her look with a mermaid ponytail dripping with oil. Kourtney Kardashian, the literal queen of wet hair looks, also opted for the "wet hair" look. A clip-in ponytail extension is a perfect way to achieve this look. It's simple and easy!


Billie Eilish's Shaggy Bob from the '60s

For the Red Carpet night, Billie wore a jet black 60s bob, curled and fuzzy, flicked out at the ends. Her hairstyle changes as frequently as her mood, in both color and cut. The black, floor-length gown paired with the blouse was ultra-ruffled and floor-length. In addition to looking amazing, the actress looked amazing when she accepted her Oscar on stage. With our clip-in bangs, you can have Billie's style too! Those easy-to-clip-in bangs match any hairstyle.


Megan Thee Stallion

Megan had an amazing night performing at the Oscars for the first time as a woman rapper. Social media went crazy over her dress, a blue form-fitting gown with a cutout and high slit and a long flowing train. Her hairline is adorned with swirled baby hairs and glitzy cat-eye make-up.


Diane Guerrero's 60's Hepburn hairstyle

Diane Guerrero channeled some old-school Hollywood glam with Audrey Hepburn-inspired hair to perform the hit song from "Encanto," which she also performed. A headband held back her long hair, which was teased and shaped into a dramatic 1960s bouffant that tumbled down her back with mermaid waves.


Set up an appointment with Nazzi in Larkspur and Santa Rosa, California, and she will help you with these ideas. For more information, visit www.nazzihair.com