Women Of Shades: Ombre Bundles You Can't Miss
---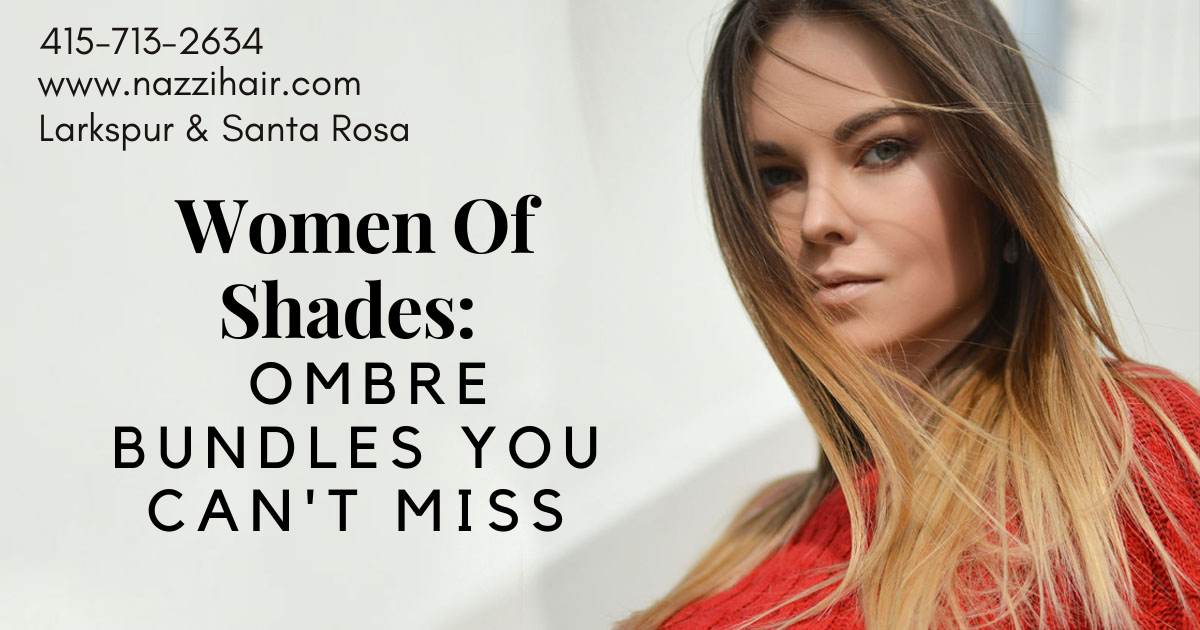 ---
Changing your hairstyle is no longer enough these days. Changing your hair can enhance your look, just as changing your clothes can. You can choose among several options - cutting it into various lengths, changing the texture, or simply coloring it. The ombre hairstyle is a great choice if you would like a different look. Your hair will look voluminous and have more dimension with this latest hair coloring technique.


#1 Black to bright pink ombre with pure straight hair
This ombre hair color is popular with women of all ages. You will look stunning when you wear it.
Enjoy voluminous ombre hairstyles with this bundle deal and enjoy a natural sheen and ample body. These hair bundles can also be styled into wavy or curly hair, creating entirely different looks.
#2 Bounce Blowout With Brown To Ash Blonde Ombre Hair
This ombre color is a good place to start if you are new to ombre hair. As part of this package deal, which is a good choice, your natural hair blends seamlessly giving you an amazing experience. Curling or straightening them is also an option.
#3 Golden Blonde to Brown Ombre Hair
Have you ever wondered what brown to golden blonde hair would look like with curls? The corkscrew curls in this hair bundle are heavily textured and give your hair ringlets. It is extremely versatile since it can be curled further.
#4 Bounce Coil Curl With Black To Blue Ombre
You should use black to blue ombre if you have coily curly hair.
Maintenance isn't an issue with the Bounce Coil Curl bundle deal, as it is easy to maintain and has a medium sheen that makes your hair look more natural. An ombre afro hairstyle can be achieved easily with this bundle deal since it can be styled to your liking.
#5 Pure wavy black to purple ombre hair
What could be better than wavy-colored hair? Ombre means shading your hair. Feel the difference in different shades of your wavy hair with the black to blue-purple ombre hair color!


Since a few years ago, ombre hair has been popular. Get a new hairstyle with ombre hair!
Set up an appointment with Nazzi in Larkspur and Santa Rosa, California, and she will help you with these ideas. For more information, visit www.nazzihair.com